Welcome to Astron Engineering and Construction Ltd.
Astron Engineering and Construction Ltd. was established in 1988 and has since been
dedicated to Construction Excellence in the Ottawa-Carleton Region.
Our General Contracting, Project Management as well as Design-Build experience has earned us over the years a solid reputation based on integrity and outstanding service.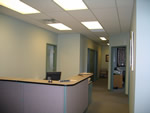 Numerous Commercial, Industrial and Retail Leasehold Improvement, Retrofit and Tenant Fit-up projects have been carried out by our Firm for Building Owners, Tenants as well as Property Managers.



Astron's Private Sector client list includes:
Bentall Kennedy (Canada) LP
SNC-Lavalin
Schleich North America Inc.
Uniform Developments & Leasing Limited
O & Y Enterprise Real Estate Services
Sun Life Property Management
Commvesco Levinson-Viner
Brookfield Lepage Johnson Controls
Metcalfe Realty Company Limited
The Flyer Force (Canwest)
IKON Business Solutions
JDS-Uniphase
... just to name a few!
The Public Sector involvement of our Firm includes extensive work for:

Public Works-Government Services Canada (PWGSC)
Department of National Defense (DND)
R.C.M.P.
Ottawa-Carleton Police Force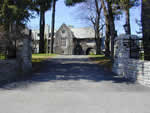 The Company also provides Residential Services in the form of New Construction, Extensions, Additions or Complete Renovations.
Please browse around our website and let us know if we may be of any assistance!
Thank you for visiting us!